From the Head of Teaching and Learning
Busking Day
I am so proud of our students for being so brave and performing in front of their peers at Busking Day last week. There was an amazing buzz around the school as 8 stations popped up and students wowed their peers with their amazing talents in singing, dancing, rapping, joke telling, and more. Thank you to all of the students for their participation and well done to the buskers who have received a special invitation to perform at the Learning Expo.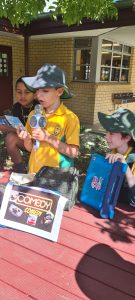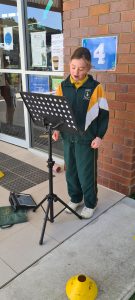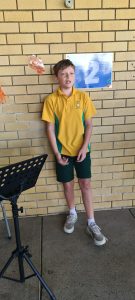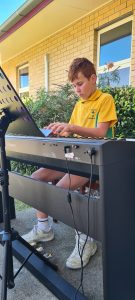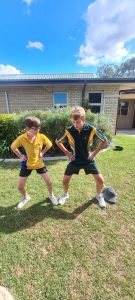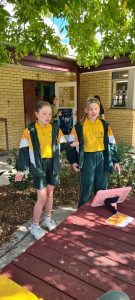 Learning Expo
Learning is a journey at St Paul's, and one that we enjoy being an influential part of. This year, our Learning Expo will allow you to travel throughout our school. From 3pm-4pm there will be a coffee van and food trucks between the Multi-Purpose Courts and the Library. Some of our Super Star Buskers will be performing for you as you enjoy some food and relax on the green. From 4pm-5 pm, students will need to be in their classrooms and stay until 5pm to showcase their learning as you tour our school. This year, you will receive a passport and our teachers will give you a stamp when you visit their area. We have 50 coffee vouchers to give away for people who fill their passports. This will be in the Departures area as you leave.
RWI Update
Over the past couple of weeks, I have been testing students in Prep - Year 2 in their reading. It is amazing to see the confidence they are growing and flourishing under the Read Write Inc program! From this week, our new RWI groups will begin. Our RWI tutors are excited to settle into their new groups and get to know the students.
Family Book Week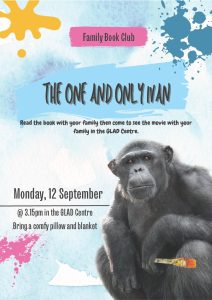 Family Book Club is kicking off again and we have chosen to read the intriguing story of "The One and Only Ivan."
The One and Only Ivan is a bestselling novel about hope and friendship. It was inspired by a real silverback gorilla named Ivan who was held captive for 27 years.
Narrated by Ivan himself, a beautiful story of friendship unfolds between Ivan, an elephant named Stella, and a stray dog named Bob. I encourage you to come to the GLAD Centre and borrow your own family copy of this book. Your family can then read it together as a special, month-long loan.