From The Principal – From Mrs V's Desk
Celebrating Term 1

As we come to the end of Term 1, it is important that we celebrate our accomplishments, our community, and give thanks for God's love in our lives. Unfortunately, we are sometimes so distracted by our busyness that we don't stop to celebrate. Each day holds a moment worth celebrating and we thank God for the many blessings of Term 1. 
Our students should be very proud of what they have achieved in Term 1. 
Here is a glimpse of what we, as a community, have achieved: 
They have experienced a late start to their year and have thrown themselves into their learning, working hard to catch up on time.

 

Our Preps have started their first year of school and continue to amaze us each day with their growth and resilience.

 

Our teachers have planned, adjusted plans, welcomed students, missed students who were in isolation, survived isolation themselves, communicated with families and above all else have provided consistency, love and support to our students.

 

Our wonderful Reception staff have welcomed students in, manned the phones through extensive and spontaneous school shutdowns due to extreme weather. They have cared for the sick, supported the worried and concerned, and greeted all new and existing families with a welcome smile and gentle manner.

 

Our grounds team has built, mowed, mowed again, cleaned flooded spaces, mowed again, cleaned some more, planned projects, support the health and well-being of our staff through maintaining immaculate learning and play spaces – all the while bringing joy to our team.

 

We have recommenced worship as a school – an absolute highlight of our week.

 

Our Year 6 Students were installed into their leadership positions and as student leaders of our school in a beautiful service with families.

 

Year 2 students have hiked the Glass House Mountains, we have watched Brainstorm Productions, learnt about recycling and experienced hands-on science.

 

We have welcomed over 30 new students and their families into our school, and they just keep coming.

 

We even managed to squeeze the Cross Country in despite the weather 

 
On a personal note, I have experienced a first term like no other, in a new and wonderful school. I have felt support and kindness, and I thank you. As we head into this special season of our Church, I pray that the promise of Easter fills you with renewed faith, hope and joy.  Wishing you all a blessed and safe holiday break. We look forward to welcoming you back to school on Tuesday 19 April 2022. 
---
Pupil Free Day - Parent Teacher Conferences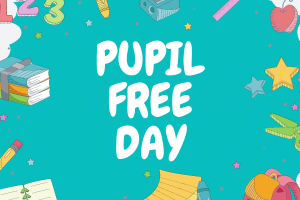 Families are reminded that this Friday, 1st April is a Pupil Free Day for students.  
Our staff will be using this day to meet with families for Parent-Teacher Interviews. If you have not yet booked your interview, please ensure you do so by Wednesday 30 March 2022, at 3pm. This year, we will be using Parent Lounge to arrange Parent/Student/Teacher conversations. Please follow the instructions provided below when accessing Parent Lounge: 
Open Parent/Teacher Interview Tab (Parent/Teacher Menu is at the top menu bar)

 

Click the Blue 'Book Now' Button

 

Click 'Open Subject' – this will show the Teacher's name

 

Choose Appointment Time (will show times still available)

 

You are welcome to leave a short comment for the Teacher in the 'Comment' box

 

Click 'Confirm'

 
Please Note: If you have more than one student who attends the school, it is recommended that you do not book your times back-to-back. 
The booking system will close for bookings at 3:00pm on Wednesday 30 March. You will not be able to change or cancel your booking after this time. If you do not have access to the internet or a computer, please contact the School Office on Ph: 5495 5899. 
---
Free Dress Day - Thursday 31 March 2022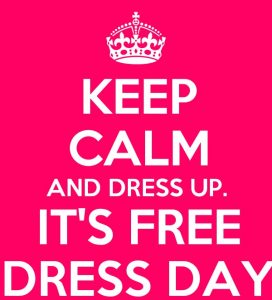 This Thursday, the last day of Term 1, will be a free dress day for all students. Please remember that all free dress clothing must be sun smart, with sleeves. Students are not to wear shirts with thin shoulder straps or bare midriffs. Sneakers are preferable as the students can run freely in them. 
Date Claimers: 
18 April 2022 Easter Monday Public Holiday 
22 April 2022 St Pauls LPS ANZAC Service 
25 April 2022 ANZAC Day Public Holiday and RSL March 
2 May 2022 Labour Day Public Holiday 
10 – 20 May 2022 NAPLAN Online Testing window 
24  June 2022 Last Day of Term 2 
---
Mrs V's Holiday Challenge
Build an indoor cubby house

 

Bake something

 

Make a model of St Pauls's Lutheran Primary School in Minecraft and record a video tour of our school.

 

Go on a family picnic

 

Try and teach yourself how to juggle

Visit a family member or friend

 

Do a random act of kindness for someone

 
We would love to see photos of you completing any or all of these challenges. Happy holidays! 
---