From The Principal
The benefits of a good laugh!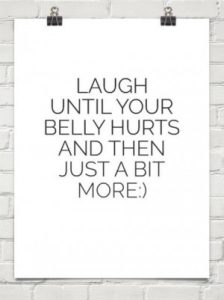 This week at St Paul's we have been focussing on Joy and the power of laughter in our lives and the lives of those around us. Mrs Jealous has been asking students to fill her mailbox (which sits outside her office) with 'Dad Jokes' that we can share with the community. This got me thinking about the power of joy (and laughter) in our lives. 
Take a moment and think about how you've been approaching life. Do you find yourself just trying to make it through the day? If you're honest with yourself, can you even remember the last time you had a good laugh? 
Laughter is so important! It's the outward evidence of inward joy, and it is proven to make you feel better. The joy of the Lord can ease any emotional and physical pain and bring you a new level of satisfaction in life. 
I once heard someone say that laughter is like internal jogging, and I think that is so true. Laughter improves emotional and mental health, it lifts our spirits, and it dispels worry. It's almost impossible to be anxious and laugh at the same time. Therefore, we would be wise to express joy in laughter every chance we get. 
God has given us the ability to laugh for a reason. It may seem like a little thing, but laughter is vitally important in the battle against stress, anxiety, fear and worry. It's a tool from God that benefits you in so many ways. 
We see in God's Word that He gives us the gift of laughter: 
Then our mouth was filled with laughter, and our tongue with shouts of joy; then they said among the nations, "The Lord has done great things for them" (Psalm 126:2). 
He will yet fill your mouth with laughter, and your lips with shouting (Job 8:21). 
A joyful heart is good medicine, but a crushed spirit dries up the bones (Proverbs 17:22). 
The Bible says a joyful heart is good medicine because laughter lifts your spirits, improves your mental, emotional and physical health, and de-stresses your mind. And (here is the best part) . . . it costs nothing. You have a proven, God-given weapon against stress that is free of charge, and you can use it any time, day or night. 
Maybe you haven't laughed—I mean really laughed—in a very long time. If that is the case, it's probably causing much of the stress you are experiencing today. You will find that you feel better all over, after a hearty laugh. 
Sometimes I feel clean and refreshed after a good laugh. If I am tired and weary from dealing with life's issues, I often feel like my soul is a dusty closet—stale and in need of fresh air. But when I take the opportunity to have a really good laugh, it seems to "air my soul out," refreshing me and lifting the load off my tired mind. 
You may be thinking, Well, I don't have anything to laugh about! Many times, I don't either, especially when something serious or difficult is going on. We don't laugh about our problems, but thankfully, we can laugh as we trust God to take care of them. 
When you have a joyful heart and purposely make time to laugh, you'll be amazed at how different you will begin to view your job, your family, your relationships, yourself and even your walk with God. You'll become a person whose first response to stressful situations is faith, not fear, joy not sorrow. You'll be a person like Freddie… 
One day, the school teacher scolded young Freddie, saying, "Freddie, you mustn't laugh out loud in the school room." Freddie responded respectfully by saying, "Sorry, teacher. I didn't mean to. I was smiling and my smile busted." 
That's my prayer for you…that no matter what you are going through in life, you will remember the joy of the Lord is your strength (Nehemiah 8:10). That you'll have a smile on your face no matter how intimidating the incident, how stressful the situation or how discouraging the dilemma. 
And when things get tough, or when you feel like giving up, I pray that your smile would bust! Praying immense blessings for you all this week and much more laughter. 
---
Save the Date!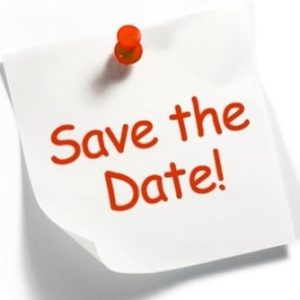 Grandparents' Day 2022 – Friday 26 August  
Please keep your eye out for your invitation, coming soon. 
---