From The Principal
Better Together – the heart of community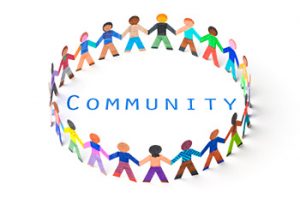 These past weeks have been challenging for so many people in so many ways. We have faced the continued pandemic and school delays, the Queensland floods and have observed the beginning of an international conflict. Throughout each hardship, I am always in awe of the way our global and local communities come together to support each other.
You see it in the faces of neighbours helping neighbours clean out their flood devastated homes. You see it in the humanitarian workers providing relief to refugees displaced by war and famine, and we have seen it in the faces and footage of our frontline workers throughout the pandemic. People helping people. Communities drawn together through compassion, empathy and service.
As we continue to see some of the events unfold, and our children witness such loss and heartache, let us direct them to look for the HELPERS. Those people who seek to serve others. If you look closely enough, in every situation, you will find the HELPERS everywhere. They are the rays of sunshine through the rain. They are the hope in the turmoil. I ask that you continue to pray for our world, our community, and this week, above all else, the HELPERS.
---
P&F AGM
With the P&F AGM now only a week away [Tuesday 15 March at 3:15pm], nomination forms for the P&F Executive roles are now available either in hard copy or via email request from the front office. Please remember that the person you wish to nominate for a specific role must also endorse the nomination, by signing the nomination form. If you would like to know more about the P&F Group, please pick up a P&F Group information brochure from the school office. Thank you for your consideration in this process.
---