Principal News
Ways to 'Love our school'
I was reading an interesting article the other day by Danny Huerta, Vice President of 'Parenting & Youth' at Focus on the Family. In this article, Danny encourages students to think about whether they are a Noticer, Builder or Connector as they consider ways to love their school.
You see, there are active ways we as teachers, students and parents can LOVE our school. Danny writes in the article that a Noticer sees the people around them that no one else sees. They identify someone who's alone, hurting and in need of God's love. A Builder looks for ways to encourage others, and a Connector bridges the gaps between people. The Connector also works to create a sense of peacefulness in groups.
As we reflect on the theme of LOVE with our staff and students at this time, I wonder which category we each fall into? For example, I look at our wonderful Bec in the Tuckshop who gives so much of herself for our students. Bec is a Builder and a Connector who encourages others and brings people together around her work in the tuckshop. Our P and F chair Sammie, and the entire Executive are also Builders and Connectors, encouraging others to join our community and the P and F team. I also see so many noticers in our students and staff – who look out for the lonely, hurting and lost. It is such an interesting and simple way to look at LOVE and one that can lead to practical action.
As we ponder on LOVE this week, here are 4 ways parents can encourage their children to love their school.
Notice What You Say
One thing parents can share with their children is that words are important, so start noticing what you say. A kind word said to a child who looks downcast could make their day. Feeling noticed by someone can be a big deal for someone who doesn't feel included.
Beyond the words that your child can say, how is his or her presence? A smile says a lot. Encourage your student to smile at someone and see the difference that makes. Most people will smile back and sometimes it can really brighten their day.
Another way to show love is by helping out another student who might be struggling as they carry a heavy backpack, books or papers. Placing a sticky note with an encouraging message on a student's book or bag is another great way to let students know they've been noticed and that someone cares about them.
Connect with Someone New
Challenge your child to pay attention to the student walking alone or sitting alone at lunch time and connect with that person. Your child can walk with them to school or to class or even invite him or her to join their group.
The key here is consistency, though. Your son or daughter should be prepared to make this person a friend for the long term. This new connection can be cultivated over time so the other student doesn't wonder why this attention started so suddenly and why it just stopped.
Help Your Teachers
Like coaches, teachers and administrators also invest a lot of time, energy and knowledge into students. Your child can show appreciation to them as well. One way to show teachers this gratitude is by helping them set up for events and activities and then helping them to clean up as well.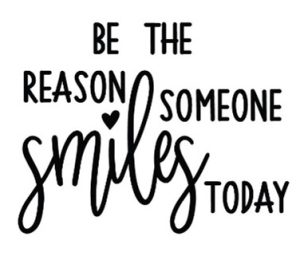 Another way to show love to teachers is to write an encouraging note thanking them for the nice thing they said the other day, or the help they provided on an assignment. Realising that they're getting through to their students helps energise teachers.
Set a Great Example for Others
Some children feel overlooked and your child can speak up for him or herself when there's a problem. Doing so can set a great example for other students who might be too afraid to have their voice heard. Sometimes seeing someone else stand up and say, "I feel left out," can give others permission to speak up if they feel alone, or if teachers aren't paying enough attention to them.
Students should never do this in an aggressive manner. Rather, they're showing courage and assertiveness so they can feel included in the things that matter to them. In turn, that can help other students who may be watching.
Remember, as parents we set the example for our children. Children will mimic what they see their parents doing. So, at all times we must speak kindly even during times of conflict, that sets the perfect example or love in action.
Parents, you can also pray for your school, and encourage your child to do the same. This sets a wonderful example. This encouragement will help kids who want to show love for their school feel energized and supported.
"Love is patient, love is kind, it is not envious. Love does not brag, it is not puffed up. It is not rude, it is not self-serving, it is not easily angered or resentful. It is not glad about injustice, but rejoices in the truth. It bears all things, believes all things, hopes all things, endures all things." (1 Corinthians 13:4-7)
---
Teacher Appreciation Day
This year, St Paul's will be celebrating Teacher Appreciation Day on Tuesday 1st November.  This day is a special opportunity for us to gather around our teachers and uphold them for the love, care, attention and effort they pou

r into our students each and every day. I encourage you all to consider how you and your children might celebrate this day with us.
---
---