Principal News
Find Hope in Any Situation
Here are some of the trusted, most beautiful words ever written: "Why, my soul, are you downcast? Why so disturbed within me? Put your hope in God, for I will yet praise Him, my Saviour and my God" (Psalm 42:5).
Hope is a small word, but it is one of the most powerful. Why? Because in hope, lies the power of the human soul to turn to God and live as if His promises are going to come true. "Be strong and take heart, all you who hope in the LORD" (Psalm 31:24).
Some people think hope is an emotion. "I'm feeling hopeful," they say, but true hope is a discipline, a determination to believe in God's reality and power, even when the world seems to be crashing down around you. That is the genius and the power of hope. It flies in the face of calamity, saying, "The world can do its worst to me. But still I will hope. Still I will know that this is the day the Lord has made, and He will take care of me."
The key to surviving any challenge or crisis is hope. Hope that Jesus loves you. Hope that He is, right now, working out a solution for you. Hope that the future you place in His hands will be better than the present you hold in your own. "'For I know the plans I have for you," declares the LORD, "plans to prosper you and not to harm you, plans to give you hope and a future'" (Jeremiah 29:11).
Practice this hope, even if you have to will yourself to do it. With its power, you will overcome all things. "Those who hope in the LORD will renew their strength. They will soar on wings like eagles; they will run and not grow weary, they will walk and not be faint" (Isaiah 40:31).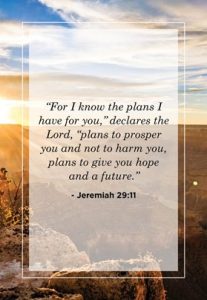 Put Your Hope in God (guideposts.org)
---
Intention to Leave Notifications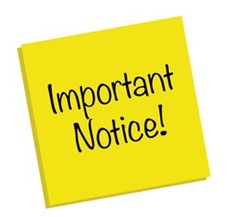 To assist with our 2023 classroom planning and school budgeting, any families intending to leave St Paul's at the end of 2022 are asked to notify the school in writing before Tuesday 4 October 2022. In doing so, it will allow the School to contact families currently on our waiting lists in Term 4 to offer places for 2023, whilst also ensuring that you meet your contractual obligations to avoid financial penalty. Please contact your Ms Donna Graham, Enrolments Officer, if you have any questions.
Notifications can be sent to:
dgraham@stpaulslps.qld.edu.au or principal@stpaulslps.qld.edu.au
---
Class Placement Requests
It is that time where I invite families to communicate any class placement requests for 2023. I take a very cautious stance when inviting these requests from families. I have three children of my own and understand how much they would love to be placed with their best friend, or a preferred teacher. I also realise how important it is for them to grow as individuals and not be reliant on others for their academic and social successes.
I encourage all families to allow their children to grow spiritually, emotionally, academically, socially, and independently as they transition to their new class in 2023. I strongly encourage parents to place faith in the judgments and insights our teaching staff have into individual students and their school persona.
I have the highest regard for the quality and competency of each of our teaching staff in their professional capacity and greatly value their insights into our students. Further to this, each classroom teacher will seek feedback from their students on their current friendships. This information will assist with the construction of class lists for the 2023.
Please note that any request for a specific classroom teacher will not be considered. As you can appreciate, staff movement amongst year levels is inevitable, and therefore specific teacher requests often become redundant. However, if you believe there is an important consideration (that sits beyond friendship and teacher requests) that needs to be considered when placing your child for 2023, please submit this request in writing marked for the attention of Mrs Katrina Valencia to principal@stpaulslps.qld.edu.au
My commitment to you is that such requests will be considered, however, please understand that no guarantees can be made. Ultimately, I will be guided by our teaching staff and their knowledge of your child, as well as any pertinent information you may be able to provide in relation to your child's specific learning needs. Please ensure that these requests are submitted in writing by Friday 7 October 2022.
Thank you for your assistance in ensuring the complex process of class placements for the 2023 school year is attended to in the most equitable and professional manner possible.
Please be aware that once class placements have been allocated, there will be no further movement of class arrangements except in exceptional or uncontrollable circumstances.
Kind regards,
Katrina Valencia
Principal
---