Sports News
 A splashing good time was had last Monday at the annual Senior Inter-House Swimming Carnival! Congratulations to all participants, Place Getters & Age Champions!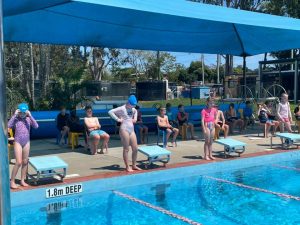 House Results: 1ST – Gregor on 427 points. 2ND – Jeffreys on 386 points & 3RD– Archer on 291 points.
Thank you to all our wonderful spectators who attended to show their support and a special thank you to each staff member, as well as Rosie B and the Grace helpers, who helped make the day a great success. Best wishes to our selected Year 3-5 students, attending the Northern Cluster Swim Meet Thursday 10th November. Information letters will be sent home in the coming days.
Good luck to those 63 students from Year 4-6 selected to attend and play the District Sports Gala Day this Friday 28th October at Bribe Island.