Sports News
AFL GIRLS
"Last Friday, we went to play AFL for Gala Day. We had a great time versing other teams, who were all much bigger and taller than us! We may have not won any games, but we won in sportsmanship. Other teams commented on how we didn't give up the whole day! We had a lot of fun, but we wish the canteen was open! Overall, we had a great time playing AFL".  - Miya F and Evie Z on behalf of the AFL girls.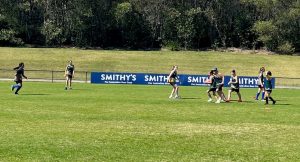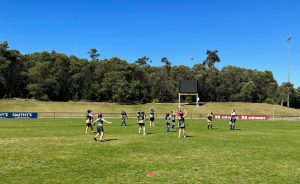 GIRLS TOUCH
Our wonderful girls' teams participated in the final round of games on last Friday. The Junior Team finished the day undefeated after several outstanding displays. All players were to be commended for their fine sportspersonship and good natured participation. Numerous tries, strong defence and increasingly daring play characterised an all-round fantastic team performance.
The Senior Team found themselves against high quality opposition in making the championship rounds, and, while outclassed in the first few games, played with a great resolve and resilience and improved both performance and attitude with each outing. Strong defensive performances from Shinaya T, Ellenore C  and Anabelle M especially, combined with outstanding running from Cailin D, Ododoeye O and Sarah L meant our girls finished the day with a win and overall 5th place from 20 teams.