Walk My Way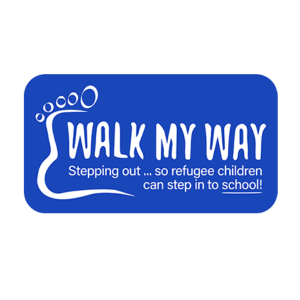 St Pauls Lutheran Primary School and Kindy are participating in this years 5km Walk My Way event on Sunday 11 September! We are combining with the other Lutheran Ministries in the area (Grace, St Paul's Church, Aged care, Intercept) to have an awesome afternoon of fun, walking and celebrating the funds that we raise that will send refugee children to school!
All you need to do is:
Register using the QR code or head to Caboolture Walk My Way site
Send out your fundraising page to as many people as you can!
Order your special shirt for the day through the website https://walkmyway.org.au/
Turn up on Sunday 11 September with your hat, water bottle and walking shoes on (kids can bring scooters)
Come see me or email me at tkirby@stpaulslps.qld.edu.au if you have any questions.
Blessings
Chappy Teneille